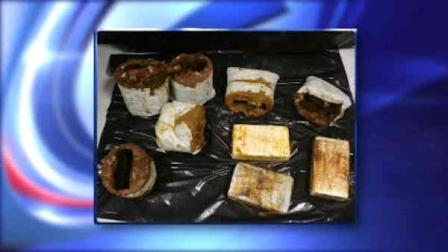 NEW YORK (WABC) -- Drug smugglers often have to be creative when it comes to moving narcotics into the U.S., but one man traveling through John F. Kennedy International Airport in Queens still managed to shock everyone.
Customs and Border Protection police stopped the passenger arriving from Trinidad last month.
During inspection, three large packages of frozen goat meat were found in his luggage. And in that meat, police say, were hidden more than seven pounds of cocaine.
The passenger was arrested and is now facing federal narcotics smuggling charges.